LIFTING INSPECTION
Petro Service International provides comprehensive inspection of all hoisting system, lifting machines and lifting accessories Offshore, Onshore Drilling Units and marine lifting.
Your equipment will be inspected to the latest vendor, API, BS and European guidelines as well as LOLER 98 (UK Statutory Instrument No.2307) and LEEA.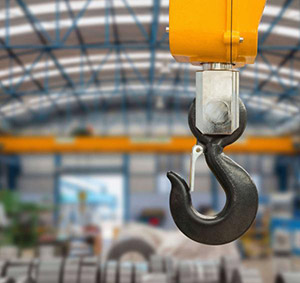 • Periodic inspection of all Lifting equipment and machines.
• Crane Inspection, Mobile, Platform, Gantry and Crawler.
• Safety Harness and Other Safety Devices Inspection.
• Manual /Power Lifting Machines Inspection.
• Container and Storage Bin Load Testing.
• Lifting Accessories such as Sling, Shackles, Chain and Wire Rope Inspections.
• General SWL Test and Certification.
• Man Riding Baskets and Elevators.
• Mobile Elevating Work Platform.
• Lifting Plans and Supervision.
• Pad Eye Testing.
• Forklifts. •Trucks
• Lifts . •Hoist.
NON-DESTRUCTIVE TESTING (NDT):
•Radiographic Testing (RT).
•Holiday Testing.
•Visual Testing (VT).
•Magnetic Particle Inspection (MT).
•Dye Penetrant Inspection (PT).
•Ultrasonic Thickness Gauging (UT).
•Eddy Current Inspection (ET).
•Hardness Testing.
•DFT Testing.
•Tank Inspection.
•Vacuum Box Testing.

Oil Country TUBULAR GOODS (OCTG) Inspection:
• Bottom Hole Assembly (BHA) Inspection.
• Drill Pipe Inspection.
• Upper Hole Tools.
• Casing and Tubing Inspection.
• Rotary Shoulder Connection (RSC).
• Visual Thread Inspection.
• Full Length API Drift.
• Full Length Magnetic Particle Examination.
• Handling Tools.
• Fishing Tools and Rental Tools.

ROPE ACCESS SOLUTIONS
To support our inspection work we can offer rope access solutions. Rope access applies practical rope work to allow technicians to access difficult to reach or hazardous areas without the use of scaffolding, cradles or elevated work platforms.
Industrial Rope Access, IRATA's unique two rope system, enables the technician to operate in the safest possible conditions.
OTHER SERVICES:
• Tubing and Casing Run.
• Fill Up Tools.
• Could Cater.
• Jars.
• High Torque.
• Weld ability Study (WPS – PQR – WPQ).
• Destructive Testing.
• Security Systems.
• Fire Fighting.
• Fire Alarm.
• CCTV.
• Evacuation Massage.
• Construction Work.
• General Supplies.
MAINTENANCE
Hydraulic Machine Maintenance
Mechanic Machine Maintenance
Electric Machine Maintenance.